Extreme Events, Tree Rings and People: A graduate seminar class with a difference!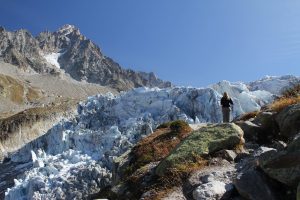 Looking to improve your research communication skills for public outreach while learning about exciting interdisciplinary topics? Look no further! This class will focus on the study of extreme natural events on human societies through the medium of tree-ring research and how we can introduce, present and utilize such environmental scholarship in a variety of public engagement activities.
No prior experience with tree rings or extreme events is necessary, though if you have it you will be given opportunities to enhance your knowledge and hone your presentation skills. This is a 2 credit class which explores the use of tree-rings to provide human relevant time frames and environmental reconstructions in scenarios of sudden onset climatic change, volcanic eruptions, tsunami, avalanches, fires and earthquakes. Assessment will be based on how well you transfer this information into presentation and outreach materials and your ability to communicate with members of the public at an outreach event.